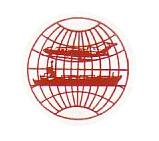 Chronology

SAILA SHIPPING & CLEARING AGENCY (P) LTD., was founded in 1991 as a Custom House Agents (Customs Broker) at Kolkata, the main gateway of Eastern India. Following next few years SAILA SHIPPING became a leading Custom House Agents especially for Chemicals, Diplomatic Cargoes, Raw Materials, Books, Capital Goods and many more.

In 1995, SAILA SHIPPING was appointed as Consol Agents by Leading Freight Forwarding Company for their Consol ex. Worldwide Networks.

In 1998, SAILA SHIPPING started booking of Ocean Shipments under her own Bill of Lading and concentrated in establishment of networks round the globe with associates, agents, and co-relaters.

In 2000, SAILA SHIPPING became member of FFFAI (Federation of Freight Forwarders Association in India)

In 2003, SAILA SHIPPING became member of FIATA ( International Federation of Freight Forwarders Associations ), Switzerland.

A year of landmark when the company, SAILA SHIPPING became member of IATA family and started booking of Air Cargoes with Airlines for various destinations in the Globe.

XML Sitemap